Mi Bluetooth Speaker Bluetooth support Auxiliary input supportCall hands free Available at 10am every Tuesday
Mi comes with offers of powerful design and good features new Mi Bluetooth Speaker at just Rs 1999. Mi Speaker was designed for the true audiophile. With its stylish design and powerful features, Mi Speaker not only offers outstanding sound quality, it also supports multiple music playback modes and can be used with smartphones, tablets, TVs, and laptops, allowing you to enjoy your music whenever, wherever.
Click here to Buy Mi Speaker with Buetooth Feature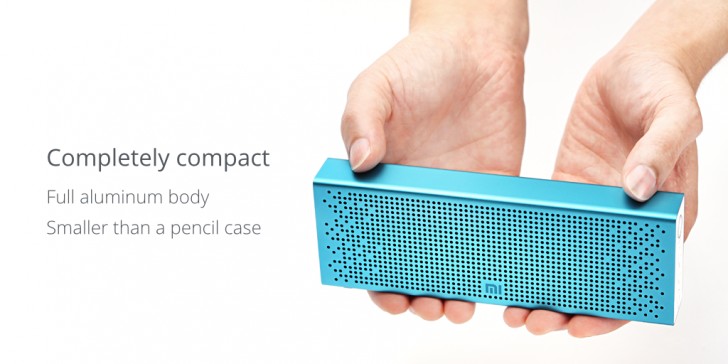 Sunday slowdown. Let Mi Bluetooth Speaker play soothing sounds while you lie back and chill with your favorite book. Let your troubles melt away and let the music soothe your soul.
Click here to Buy Mi Speaker with Buetooth Feature
With a lightweight, pocket-friendly design weighing only 270g, Mi Bluetooth Speaker is your convenient portable music partner. After a full charge, it can be used continuously for up to 8 hours to provide you with enough groove for cycling, hiking, jogging, or even a short trip.